Sunrise Tech Center Adult EducationLocation Detail Page
Class, Job Skills & Programs
Registration Instructions
Sunrise Tech Center in Citrus Heights is our main campus, offering a full range of academic, career training, and personal enrichment or community education classes.
The campus is currently closed due to the COVID-19 pandemic, but we look forward to reopening as soon as the District and local and state health officials determine that we can do so safely. Until then, most of the classes usually offered at Sunrise Tech Center are now offered online.
Note: classes with an * are not offered this semester. To view current class offerings and complete registration information, visit our school website at [Google] (
https://www.sanjuan.ed...

).
Address:
7322 Sunrise Blvd
Citrus Heights, CA 95610
Phone Number:
916-971-7654
Fax Number:
916-971-7695
Accreditations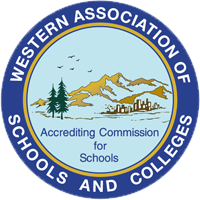 Accredited by the Western Association of Schools and Colleges