Sunrise Tech Center Adult EducationLocation Detail Page
Class, Job Skills & Programs
Registration Instructions
Registration information
• You can register online, in person or by mail for most Career Technical Education and all Community-Based Education classes.
Please visit our school webpage at: (
https://www.sanjuan.ed...

) for complete registration information.
• Academic and ESL classes require on-site registration.
• High School Diploma and Independent Study require an unofficial transcript from the last high school attended and meeting with our counselor.
Who may attend?
San Juan Unified School District Adult Education classes are open to all adults who can benefit from the programs. All classes are designed to meet the needs of adults.
Registration is required for all classes. Early registration is recommended as some classes fill quickly. Registration is on a first-come, first served basis until classes are full. Classes that don't meet the minimum enrollment or that have low attendance may be cancelled.
The District reserves the right to discontinue, shorten, postpone, or combine classes, and/or change instructors.
Address:
7322 Sunrise Blvd
Citrus Heights, CA 95610
Phone Number:
916-971-7654
Fax Number:
916-971-7695
Accreditations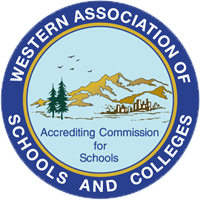 Accredited by the Western Association of Schools and Colleges